Last updated on November 3rd, 2021
WELCOME TO TRAFFIC JAM WEEKEND
LINKY PARTY #239
Show us your old posts and more on Traffic Jam Weekend!
Come on in to link up, share, and learn something with us.
#trafficjamweekend
Tracy: View From The Beach Chair | Twitter | Facebook | Pinterest
Laurie: Seeking Serenity & Harmony | Pinterest | Instagram | Twitter | Facebook | Fb (Homestead) | YouTube
Michelle: My Bijou Life | Instagram | Pinterest
Lisa: Lisa's Everyday Life | Twitter | Instagram | Facebook | Pinterest
Natasha: Epic Mommy Adventures | Facebook | Twitter | Pinterest
Deja: Breakroom Buddha | Instagram | Pinterest | Facebook | LinkedIn | Twitter
---
Our two guest co-hosts:
Sonni at Readeropolis
Follow Readeropolis:
Twitter | Facebook | Instagram | Pinterest | Tumblr | YouTube
Antionette at DelBlogger
Follow DelBlogger:
Facebook | Instagram | Twitter | Pinterest | YouTube
If you would like to become a weekly co-host, complete this quick form.
---
These are the featured posts from Traffic Jam Weekend #238…
Michelle chose No Justice. No Peace: Key Resources to Support the Fight Against Racial Injustice from Urban Naturale. "As a white ally, I will be putting these resources to good use."
Antionette also chose this post. "She provided so many great resources for everyone when it comes to racial inequality. Knowledge is powerful."
Laurie chose Easter nEggotiation from Agent 54. "It gave me a much needed chuckle as I was reading it. Plus it has my favorite things like bunnies and poultry."
Sonni chose KOFTA (MEATBALL) CURRY from Treat and Trick. "All in favor of curry, say 'Aye.' Aye! These meatballs look good. The baked option seems the way to go for an easy weekday meal."
Lisa chose Stop Bugging Me: Safe And Natural Pest Control from Urban Naturale. "Always looking for ways to be safe and natural around my family and animals. Love all the easy and cost effective recipes."
Evelyn chose Renny's Recipes: Air Fryer Pizza (Gluten Free!) from 3 Winks Design. "I am always looking for great air fryer recipes."
Kimberly also chose this post. "Another great recipe to try in my air fryer. Teen Deuce can have his own personal pan pizza!"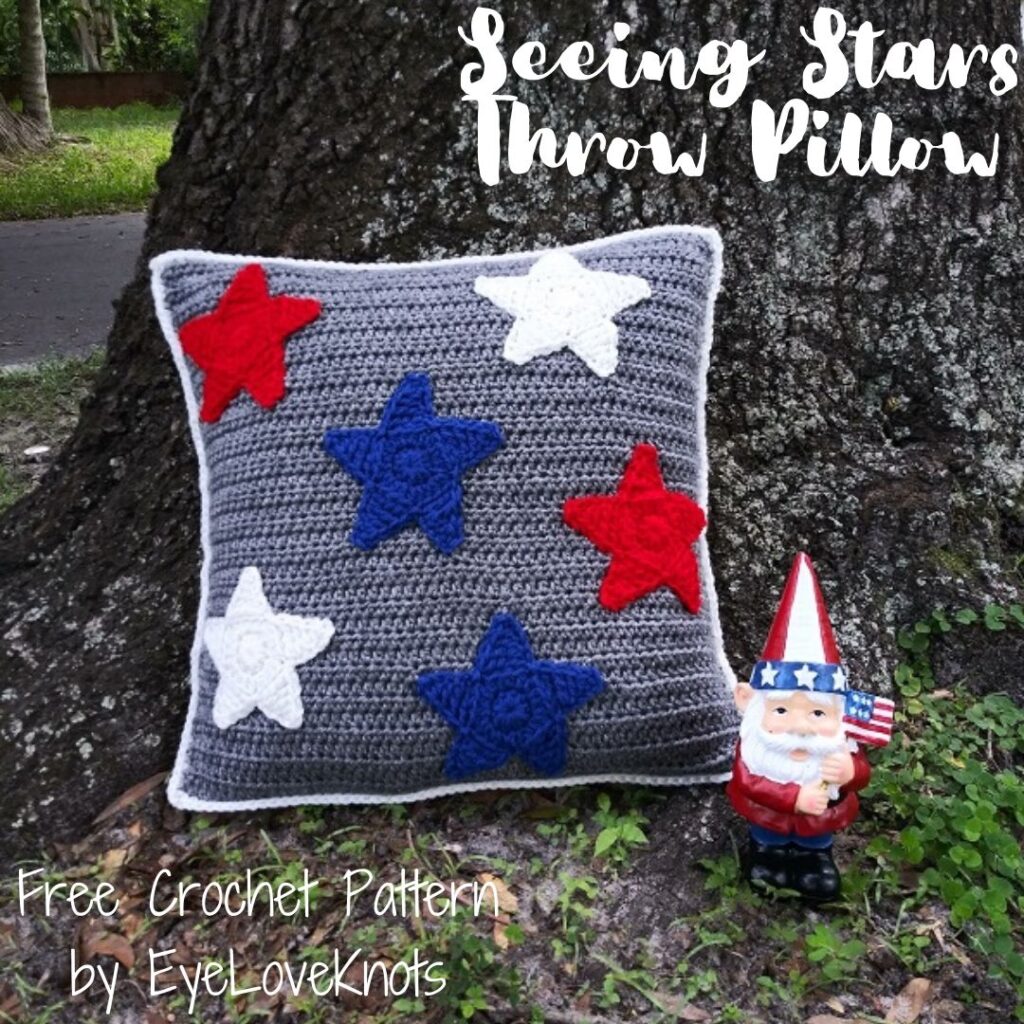 Tracy chose Seeing Stars Throw Pillow-Free Crochet Pattern from EyeLoveKnots. "This would jazz up any couch for the 4th."
This post also had the most views.
Thank you featured bloggers for sharing! Your posts will be pinned (slowly but surely) to the Traffic Jam Weekend Linky Party Pinterest board. Please grab a special Traffic Jam Weekend featured button below to display on your blog.
Just a few rules for the party…
Grab a Traffic Jam Weekend button below for your site

Link up as many of your old posts as you like below

Take some time and visit the other posts

Create some traffic jam for the hosts of this party

Share this party on social media with the hashtag #trafficjamweekend
You are invited to the Inlinkz link party!