[contentblock id=2 img=gcb.png]
This month, I had the opportunity to review the Sentey Flow Headphones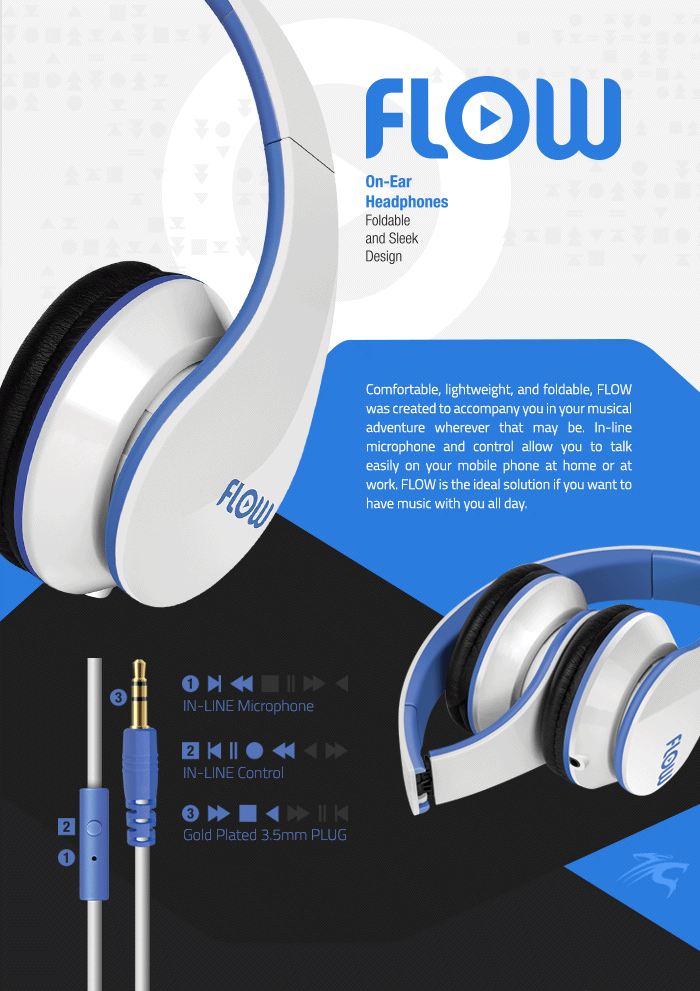 Photo links to Sentey
The Sentey Flow headphones are very cute and come in 3 different color combinations – red and black, blue and white, purple and white.  I received the blue and white pair as you can see in the pictures.  These headphones are often labeled for children but I had no problem wearing them.  They are an over the ear type of headphone but they are not noise canceling so if you wear them outside you can still be aware of your surroundings.
The headphones fold nicely which makes them easy to carry.  I  wish they came with some type of case but they fold small enough to stick in a backpack or purse.  They work with cell phones as well as laptops and computers.  They also worked well on my Kindle and my tablet.
There are  inline controls for answering calls as well as pausing music  and an inline omnidirectional mic that picks up very well.  I really like the fact that the cord is detachable and a good length.
I had a problem with the headphones separating between the two colors.  They would come apart when adjusting the headphones to make them bigger or smaller, but my daughter snapped them back together for me pretty easy.
In the last month I have had the opportunity to try the Sentey Flow headphones, the Sentey Arrow headset, and the Sentey Amplitude earbuds of the three my recommendation would be for the Sentey Amplitude Earbuds. they have the best sound and have held up wonderfully.
You can read my reviews of all three on Amazon
Sentey Flow Headphones
Sentey Arrow Headset
Sentey Amplitude Earbuds